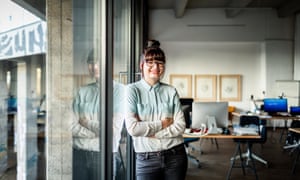 Now is a fabulous time to be a job-hunting graduate. Employers plan to grow their graduate vacancies by 11% this year, offering an extra 1,400 jobs, according to research by the Institute of Student Employers (ISE). The graduate jobs market is on course to be nearly as buoyant as it was before the 2016 Brexit vote, which adversely affected recruitment.
Yet significant numbers of university leavers struggle to find graduate-level work, often because they do not understand what employers want, says Stephen Isherwood, ISE chief executive: "You cannot rely on a degree alone to get a good job." In fact, graduates' biggest worry is that they won't find a fulfilling job, according to a survey by graduate recruitment agency Inspiring Interns.
As well as commercial awareness – knowledge of the business or industry you are applying to join – most employers are searching for evidence of skills such as communication, teamwork, leadership, time management. These are referred to as "soft skills" and they have never been more vital. Just 48% of employers think their graduates had the soft skills they expected when they hired them, according to the ISE.
"Work is full of conflicting priorities and ambiguity," says Isherwood, adding that effective teamwork is vital, as is the ability to cope with change.
>
An understanding of the world of work will make it easier for students to hit the ground running in a job
Employers also want graduates to have the skills to perform specific tasks that are relevant to their business area, such as computer programming. The "technical skills" required vary between jobs, so, graduates will need to do their research to ensure they are applying to roles that fit their abilities.

"Marketing, for example, is now data-driven, but many students think it's about producing glossy print adverts," Isherwood says. "Parents can communicate their experience to help graduates understand what it is really like to do different jobs," he adds.

What can graduates do to develop the skills and attributes that employers want? Work experience is essential to the development of skills and proving to employers that you are motivated and confident.

"It doesn't have to be formal, paid internships," says Isherwood. "Volunteering at a charity, being part of a university society, or working part-time in a pub will all develop the abilities that employers covet, like being able to deal with difficult situations."

Relevant experience will help graduates keep jobs, as well as get them. For example, 42% of those who complete placements or internships are hired into graduate schemes, according to the ISE. "An understanding of the world of work – the importance of discipline and managing deadlines – will make it easier to hit the ground running in a job," Isherwood says.

Being able to translate great experience into the workplace is essential to getting hired as a graduate. "Communicate to employers how your experience is relevant," he says. "Have you worked for a charity or had caring responsibilities? If so, you are likely to have skills that can demonstrate leadership, which could give you an edge over the competition."

Universities have an important role to play in ensuring graduates can successfully transition to the workplace – one of the greatest challenges they face. Careers departments, for example, provide skills development sessions, coaching and interview preparation.

Professional development should not stop once you have been hired – and employers are on hand to help. Graduates get an average of 11 days of soft skills training and 19 days of technical training on the job, according to the ISE. Some 86% of graduate programmes include online learning, and 70% of a graduate intake normally go on to pursue professional qualifications.

"The graduate jobs market is buoyant, but students cannot be complacent, and neither can employers," says Isherwood. "Getting graduates ready for work is a shared responsibility."

The work of the ISE

This year marks the 50th year of the Institute of Student Employers (ISE), formerly the Association of Graduate Recruiters, bringing together employers, educators and suppliers to recruit and develop school-leaver, apprenticeship and graduate talent.

The independent, non-profit member organisation produces extensive research on a range of issues affecting graduate, intern and apprenticeship recruitment and development, including current and future trends and benchmarking data.

As a professional network, the ISE champions excellence and innovation by facilitating the sharing of best practice and knowledge. It also invests in professional development, helping members acquire new skills.

Industry research and membership information can be found at ise.org.uk.

Source : https://www.theguardian.com/institute-of-student-employers/2018/jul/06/how-to-get-ahead-in-the-graduate-job-market-sharpen-up-your-soft-skills

Thanks you for read my article How To Get Ahead In The Graduate Job Market? Sharpen Up Your Soft Skills

I'M Happy because ur visit in the my website with title How To Get Ahead In The Graduate Job Market? Sharpen Up Your Soft Skills. Happy reading